"Stepping forward to the Post Moore Era together"
"Integration of HPC & AI & Quantum Computing"
"Towards HPC Asia-Pacific/Pacific-Rim"
HPC Asia 2024
Welcome to HPC Asia 2024
High performance computing (HPC) is a key technology to solve large problems in science, engineering, and business by utilizing computing power that has been continuously evolving. The International Conference on High Performance Computing in Asia-Pacific Region (HPC Asia) is an international conference series in the Asia Pacific region on HPC technologies, fostering exchange of ideas, research results and case studies related to all issues of high performance computing.
The 7th edition, HPC Asia 2024 will be held with the motto "Stepping forward to the Post Moore Era together." Although we are now entering the Exascale era, the Post Moore era will soon follow, and HPC Asia 2024 will provide a unique opportunity to discuss the challenges towards the Post Moore era. In addition, we need to pay close attention to the integration of HPC and AI: while the "convergence" of HPC and AI has been broadly discussed, the intensive "integration" of those will be essential towards computing in the Post Moore era.
Past HPC Asia
Host Organizations
In cooperation with
Contact
hpcasia2024 [at] sighpc.ipsj.or.jp (general information)
hpcasia2024pc [at] cspp.cc.u-tokyo.ac.jp (about CfP)
Supporters
Platinum Supporters
Gold Supporters
Silver Supporters
Bronze Supporters
Submission
Call for Posters
TBD
Call for Papers
Call for Workshops
Call for Supporters
Schedule
[Workshop] Proposal Deadline: CLOSED (31 July 2023 (Extended) (30 June 2023))
[Paper] Submission of Paper: Extended: 23 October 2023 (AoE) (firm) (25 September 2023 (AoE), 4 September 2023 (AoE))
[Paper] Notice of Paper Acceptance: 21 November 2023 (AoE) (24 October 2023 (AoE), 9 October 2023 (AoE))
[Paper] Camera-ready Paper Due: 12 December 2023 (AoE) (6 November 2023 (AoE), 16 October 2023 (AoE))
Conference: 25 January 2024 -- 27 January 2024
Program & Proceedings
TBD
Workshops
HPC Asia 2024 will hold four workshops:
Registration
Registration fees (conference and workshop)
Early-bird
(until Dec. 15 (Fri), 2023, JST)
Late
(after Dec. 16 (Sat), 2023, JST)
Member
60,000 JPY
80,000 JPY
Non-Member
70,000 JPY
95,000 JPY
Student
30,000 JPY
40,000 JPY
Member: applicable to a member of IPSJ or ACM.
For each accepted paper, at least one (co-)author is required to complete early-bird registration (Student Registration is acceptable) including the payment by its deadline (December 15, 2023, JST).
All speakers should attend the conference on-site. No choice of online attendance is made for speakers.
Registration deadline: January 27, 2024 (JST, UTC+9)
On-site attendance fee is as same as the late registration fee. On-site registration should be done via this registration page during the conference.
Online attendance fee is as same as the above registration fees.
Registration Site
Visa Information
Citizens of certain countries are required to obtain a visa to enter Japan. Please check the website of the Ministry of Foreign Affairs of Japan (MOFA) to know if you need to obtain a visa and visa application procedures.
Important notice for Visa support

We only provide the VISA support for individuals who have concrete interests in our event.

Basically, we support speakers (main tack and workshops), poster presenters, exhibitors, committee members (PC, OC, WS), and researchers who continuously contribute the HPC community and their lab's students. We will not reply to inquires from companies and agencies.

VISA support will be provided only after the completion of the registration payment.
Venue
Conference Venue
4-4-38 Meieki, Nakamura-ku, Nagoya, Aichi 450-0002, Japan
Access Map from Nagoya Station: here
From Haneda Airport (Tokyo, HND)
By trains (Keikyu and Shinkansen):

Please take Keikyu Line trains carefully. Some trains do not stop at Shinagawa Station.
Keikyu Line map. KK01 is Shinagawa Station. KK16 and KK17 are Haneda Airport stations.
From Nagoya Station: venue's access map.

By domestic flights from Haneda:

From Narita Airport (Tokyo, NRT)
By trains (JR and Shinkansen):

By domestic flights from Narita:

ANA and JAL operate domestic flights.
μSKY and Limited Express are recommended for travel from Chubu Airport to Nagoya Station.

From Kansai Airport (Osaka, KIX)
By trains (JR and Shinkansen):

From Chubu Centrair Airport (Nagoya, NGO)

Nagoya, Japan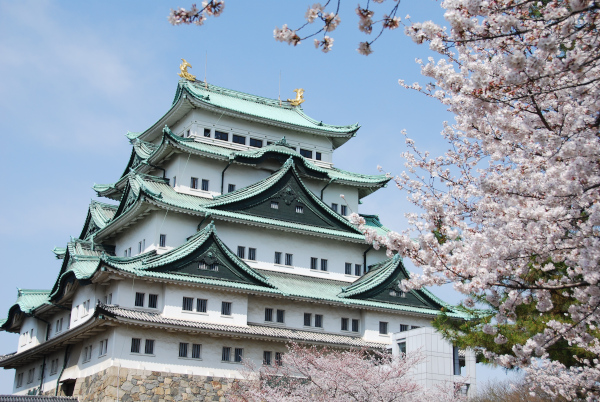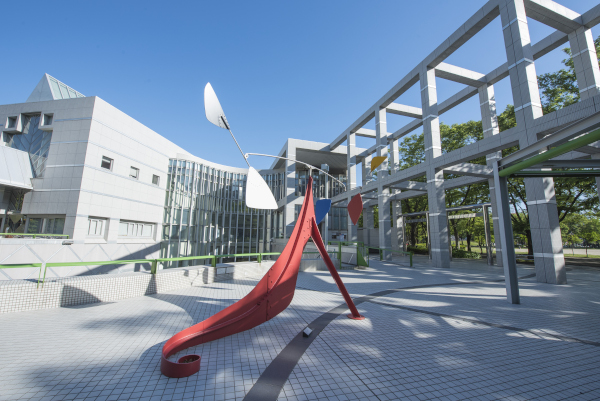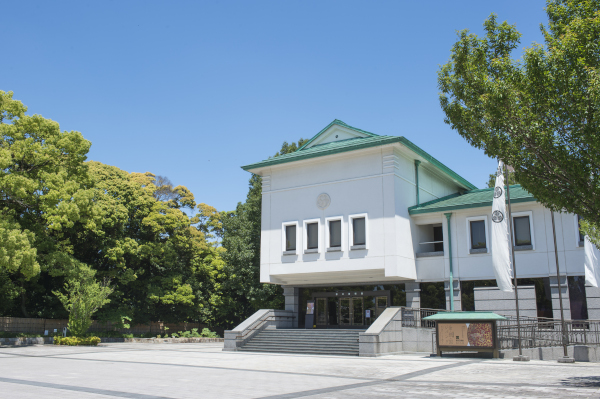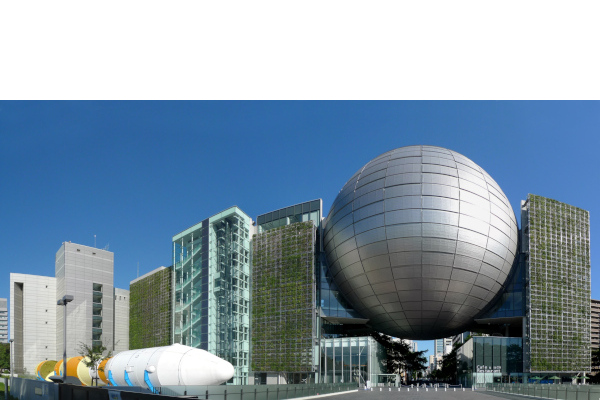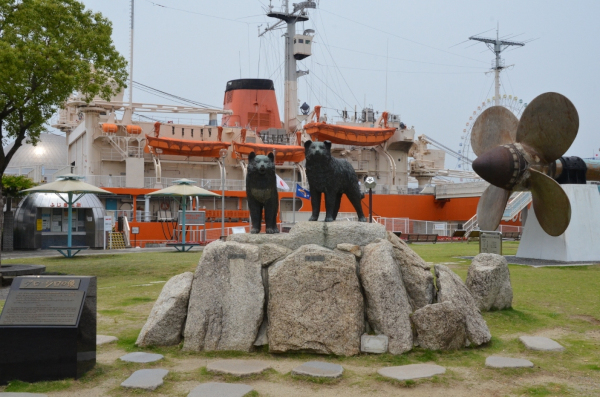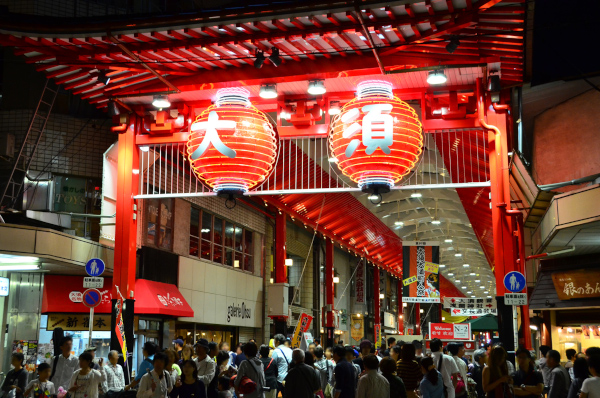 Photo Credit: Nagoya Convention & Visitors Bureau
Hotel and Travel Tips
Hotel Information
Note : The registration fee does not include the accommodation fee. Hotel reservations are not supported.
Travel Tips
TBD
Committees
Organizing Committee
General Chair: Takahiro Katagiri (Nagoya University, Japan)
Program Co-Chairs: Hiroyuki Takizawa (Tohoku University, Japan)
Program Co-Chairs: Keita Teranishi (Oak Ridge National Laboratory, USA)
Diversity Co-Chairs: Neda Ebrahimi Pour (German Aerospace Center (DLR), Germany)
Diversity Co-Chairs: Li Luo (The University of Macau, China)
Proceedings Chair: Satoshi Ohshima (Kyushu University, Japan)
Local Arrangement Chair: Tetsuya Hoshino (Nagoya University, Japan)
Logistics Chair: Masatoshi Kawai (Nagoya University, Japan)
Financial Chair: Masahiro Nakao (RIKEN, Japan)
Workshop Chair: Takashi Shimokawabe (The University of Tokyo, Japan)
Publicity Chair: Norihisa Fujita (University of Tsukuba, Japan)
Poster Chair: Keichi Takahashi (Tohoku University, Japan)
Exhibition Co-Chairs: Keiichiro Fukazawa (Kyoto University, Japan)
Exhibition Co-Chairs: Rie Toh (NEC, Japan)
Steering Committee
Chair: Taisuke Boku (University of Tsukuba, Japan)
Bernd Mohr (Jülich Supercomputing Centre (JSC))
David Abramson (University of Queensland)
David Kahaner (Asian Technology Information Program (ATIP))
Depei Qian (Beihang University)
Fang Pang Lin (National Center for High-performance Computing (NCHC))
Jaejin Lee (Seoul National University (SNU))
Jeffrey Vetter (Oak Ridge National Laboratory (ORNL))
Mitsuhisa Sato (Juntendo University)
Pavan Balaji (Facebook, Inc.)
Satoshi Matsuoka (RIKEN Center for Computational Science (R-CCS))
Serge Petiton (Maison de la Simulation (MDLS))
Soonwook Hwang (Korea Institute of Science and Technology Information (KISTI))
Takeshi Iwasita (Hokkaido University)
Wuchun Feng (Virginia Polytechnic Institute and State University (Virginia Tech))
Yutong Lu (National Supercomputing Center in Guangzhou (GZSC))
Track Chairs
Application for Algorithms
Hatem Ltaief (King Abdullah University of Science and Technology, Saudi Arabia)
Jiajia Li (North Calorina State University, USA)
Programming Models and System Software
Seyong Lee (Oak Ridge National Laboratory, USA)
Patrick McCormick (Los Alamos National Laboratory, USA)
Data, Storage and Visualization
Ana Gainaru (Oak Ridge National Laboratory, USA)
Martin Schultz (Technical University Munich, Germany)
Architectures and Network
Michihiro Koibuchi (National Institute of Informatics, Japan)
Simon McIntosh-Smith (University of Bristol, UK)
Program Committee
Application for Algorithms
Aditya Devarakonda (Wake Forest University)
Aniello Esposito (Hewlett Packard Enterprise)
Asma Farjallah (NVIDIA)
Bora Ucar (University of Lyon)
Didem Unat (Koç University)
Edgar Solomonik (University of Illinois Urbana-Champaign)
Erin Claire Carson (Charles University)
Florina Ciorba (University of Basel)
James Lin (Shanghai Jiao Tong University)
Jee Choi (University of Oregon)
Krzysztof Rzadca (University of Warsaw)
Luka Stanisic (Huawei Technologies Germany)
Mohamed Wahib (RIKEN-CCS)
Piotr Luszczek (University of Tennessee)
Piyush Sao (Oak Ridge National Laboratory)
Ronald Kriemann (Max Planck Institute for Math. i.t.S.)
Sameh Abdulah (King Abdullah University of Science and Technology)
Sarah Knepper (Intel)
Shigang Li (Beijing University of Posts and Telecommunications)
Srinivas Eswar (Argonne National Laboratory)
Sunita Chandrasekaran (University of Delaware)
Ulrike Yang (Lawrence Livermore National Laboratory)
Venkatesan Chakaravarthy (IBM Research)
Weifeng Liu (China University of Petroleum)
Zeyi Wen (Hong Kong University of Science and Technology (Guangzhou))
Programming Models and System Software
Amelie Chi Zhou (Shenzhen University)
Balazs Gerofi (RIKEN Advanced Institute For Computational Science)
Didem Unat (Koç University)
Elliott Slaughter (SLAC National Accelerator Laboratory)
Hyojin Sung (Pohang University of Science and Technology)
Jaejin Lee (Seoul National University)
Jingling Xue (University of New South Wales)
Joel E. Denny (Oak Ridge National Laboratory)
Miquel Pericas (Chalmers University of Technology)
Naoya Maruyama (NVIDIA)
Nirmal Prajapati (Los Alamos National Lab)
Yunquan Zhang (ICT, CAS)
Data, Storage and Visualization
Andre Brinkmann (Johannes Gutenberg University Mainz)
Bing Xie (Microsoft Corp)
David Pugmire (Oak Ridge National Laboratory)
Francieli Zanon (University of Bordeaux)
Kate Isaacs (The University of Utah)
Kento Sato (RIKEN, R-CCS)
Lipeng Wan (Georgia State University)
Matthieu Dorier (Argonne National Laboratory)
Osamu Tatebe (University of Tsukuba)
Architectures and Network
Hayato Yamaki (The University of Electro-Communications)
Jose Flich (Technical University of Valencia)
Kenji Mizutani (National Institute of Advanced Industrial Science and Technology (AIST))
Ryan Grant (Queen's University)
Ryota Shioya (The University of Tokyo)
Ryusuke Egawa (Tokyo Denki University, Tohoku University)
Truong Thao Nguyen (National Institute of Advanced Industrial Science and Technology)
Yujiro Ajima (Fujitsu Limited)